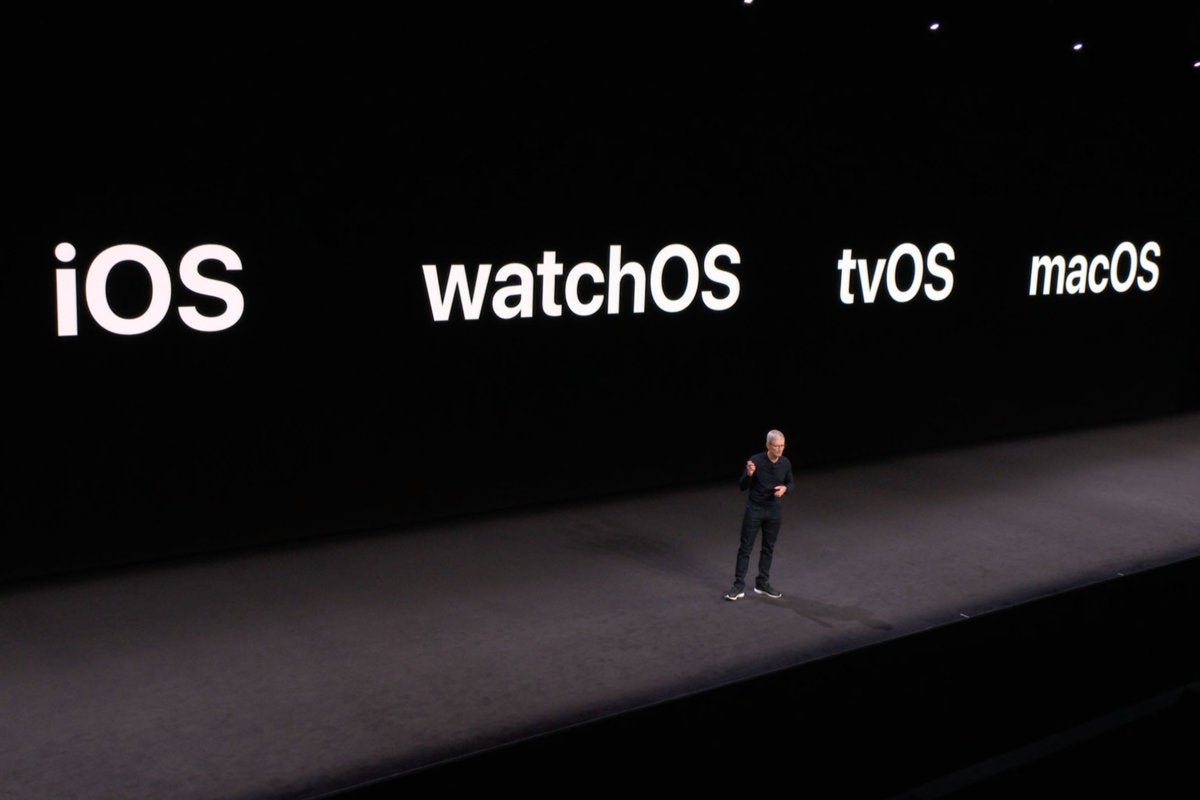 At the annual conference of WWDC 2018 were the latest innovations of Apple company. Which will be held from 4 to 8 June, in the McEnery conference center. In the Californian city of San Jose. June 4 was the first day, and Apple presented the new operating systems iOS 12, watchOS 5, Mac OS Mojave. As well as new products were introduced in the field of software – new programs for IOS and updated operating systems. However, the company did not introduce any new gadget. Although everyone was expecting a new iPhone SE 2.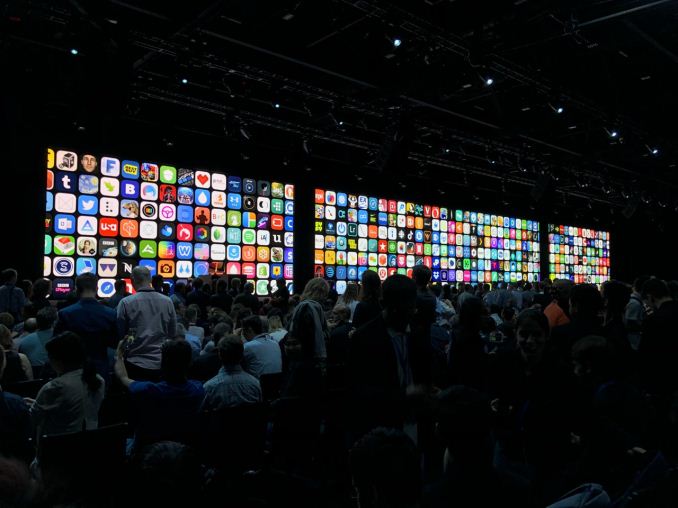 So in order:
The first thing that was announced at the conference is that iOS 12 accelerates the launch of applications by 40%, the keyboard works 50% faster, the camera – 70% faster. And this also applies to old devices. And as Apple said, they support old devices that were released back in 2013. Showed a new application Measure to measure the size of objects using a smartphone, a new version of ARKit and even a representative of LEGO invited to the scene. Besides, in the operating system appeared Memoji, which can be made to suit your appearance. In FaceTime, there were group calls, in which you can add up to 32 people. FaceTime is built into iMessage, so you can start a call directly from the public chat. And iMessage has new effects for Fun Camera. You can add text, stickers or animoji to Selfie. Also, the company improved the "do not disturb". Now there is a mode – "do not disturb while I sleep," which hides messages at the appointed time of sleep and does not bother. This way all messages will be shown after waking up. Updated application iBooks, now it's called Apple Books and got a new design. And after that, the application Stocks was reworked.
The company significantly improved the Siri voice assistant. From now on, you can add quick treatments to Siri for each application. For example, you can make a request in the voice assistant, which will forward it to any gadget. If you ask "Siri, where are my keys?", Siri will send a signal to the keychain that will start to squeak. Also, the new "Labels" feature thanks to which, Siri will help you make reminders, for example, do not forget to take the keys or drink tablets. And on Apple Watch no longer have to say Siri for each. Now it's enough to raise your hand up, turn the screen at you and say the right action. WatchOS 5 was introduced. New OS for smartwatches will help to become more mobile and active. Among other things, in watchOS 5 you can call your friends for a 7-day competition. The function of automatic workout detection appeared.WatchOS 5 has a Walkie-Talkie application that allows you to send small audio notes. In other words, it's something like a walkie-talkie, it works by using a network or Wi-Fi.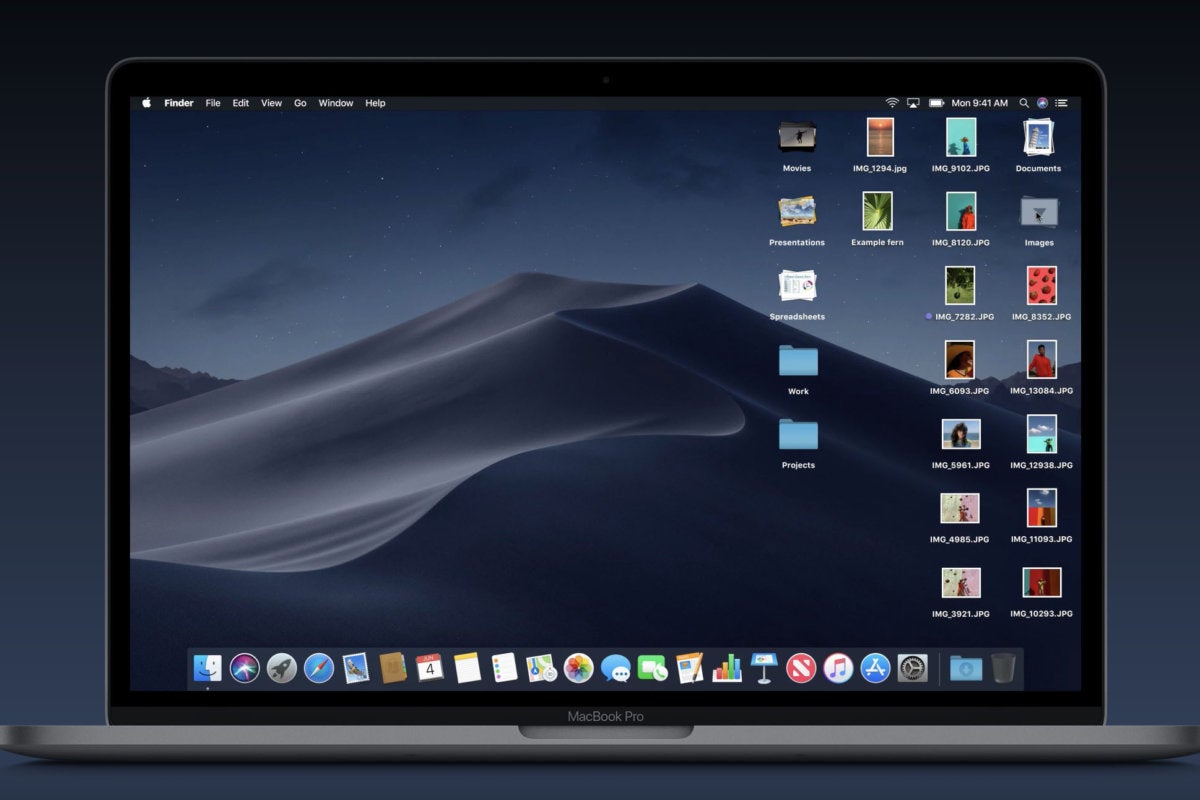 So macOS, the new version will be called Mojave (Mojave – a desert in the southwestern United States of America.). In the new operating system appeared this Dark Mode – watching the time of day. In the macOS Mojave, among other things, the Desktop Stacks feature appeared, which will automatically clean up the desktop. Also, there were new tools for creating screenshots and screencast (recording video from the screen). And significantly improved the security system in Safari. After a series of scandals with Facebook about the drain of personal data of millions of users. Craig Federigi recalled that banners, fields for entering comments and other elements of sites are trying to monitor users. Now if the system detects an attempted surveillance, a notification will appear in the browser window with the ability to prohibit the transfer of data.
These are the current news from WWDC 2018.